Cluster Administration¶
All the cluster administration are web based. The first thing to do is to login to the web portal at the CentreStack server.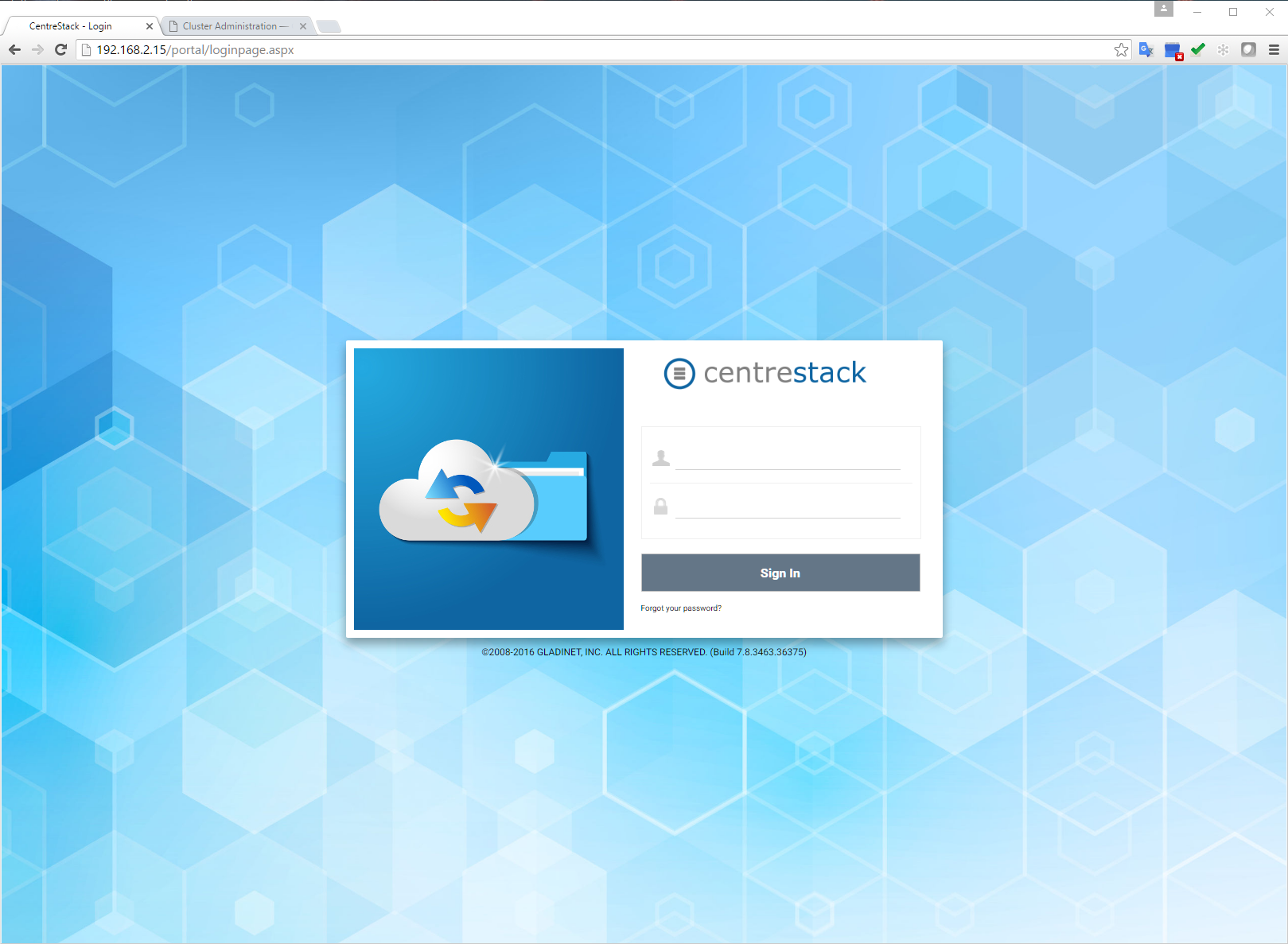 If you are the default cluster administrator, after you login, you will be directed to Centerstack Administrator dashboard portal page.
If you are at the files and folders view of the web portal, you can elevate twice to the cluster manager web portal. First step is to go to the "Management Console",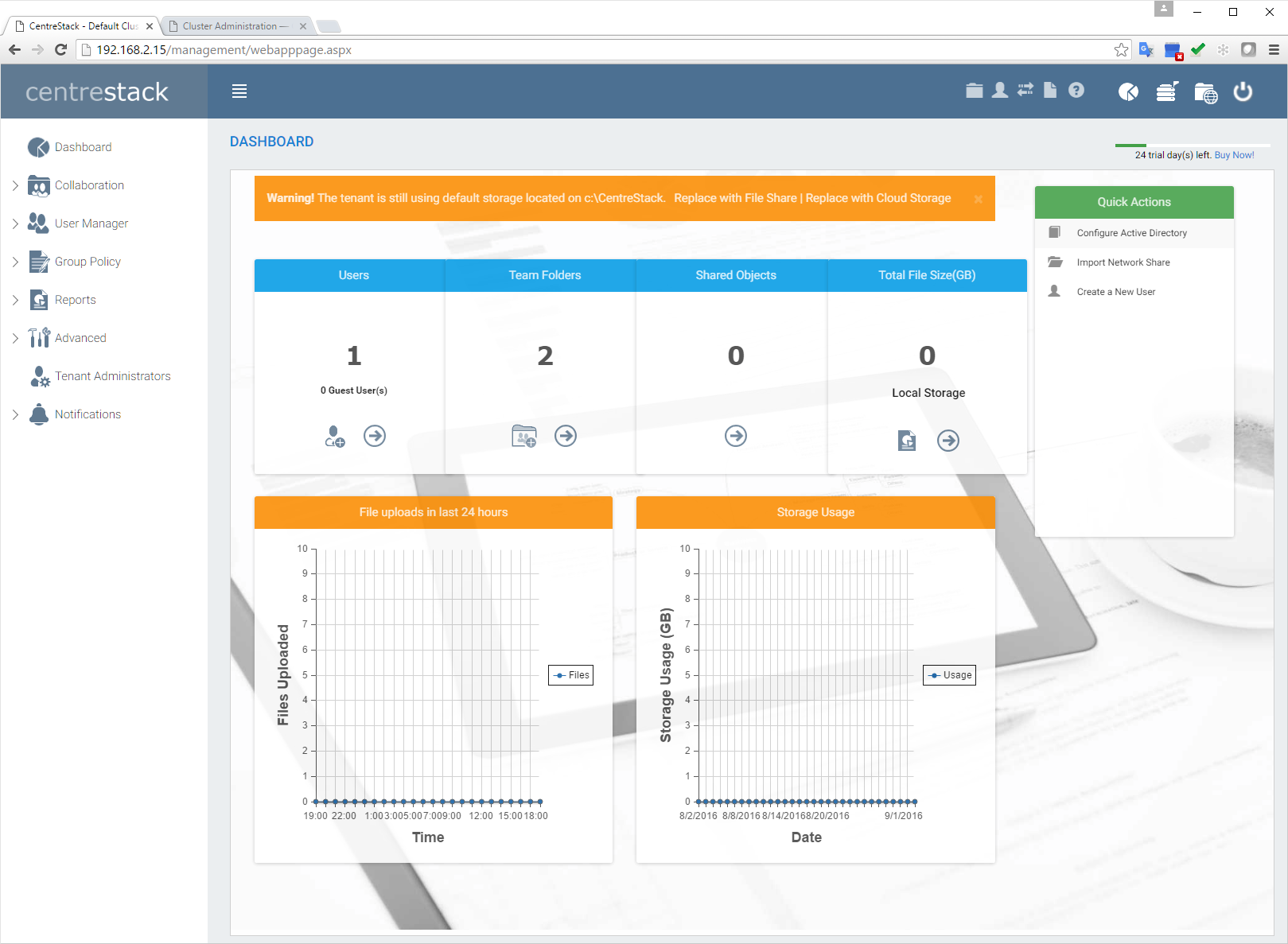 and after that, click on the "Cluster Management" to go to "Cluster Manager".

Note
This section documents the cluster administration for master administrator.
Cluster Manager Web Portal¶
Cluster Manger is web based management tool for the whole cluster. It is organized into tabs. These tabs include "Tenants Manager", "Cluster Admin", "Cluster Branding" and so on.
On the top left of the web portal, there is a "hamburger" menu icon that can be used to switch in or out of the left panel. The left panel contains entry links to different sections of the cluster manager.