Team Folders¶
What Is A Team Folder?¶
CentreStack enables the creation of team folders which are owned by the administrator and published to other CentreStack users.
Once a folder is published, it is displayed as a team folder to the users who have access permissions. Users can access these folders from CentreStack Web or other client agents. The published folder will appear under the user's root folder, and its name will be appended with "(Team Folder)".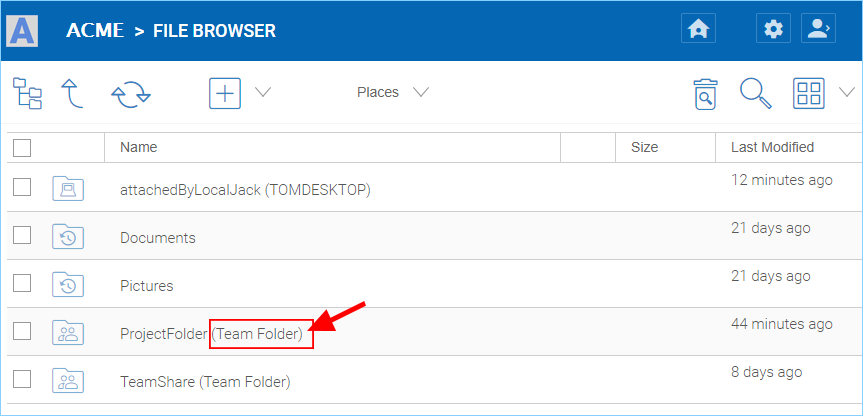 Adding User Folders¶
Folders Created in CentreStack are Versioned Folders.
CentreStack will maintain the version history of any files uploaded to versioned folders. From CentreStack, a user can download any previous versions of a file. From CentreStack Desktop/Server Agent, a user can restore previous versions of files and recover deleted files.
To create a folder right click in the File Browser window background and select "Create Folder" from the pop-up context menu.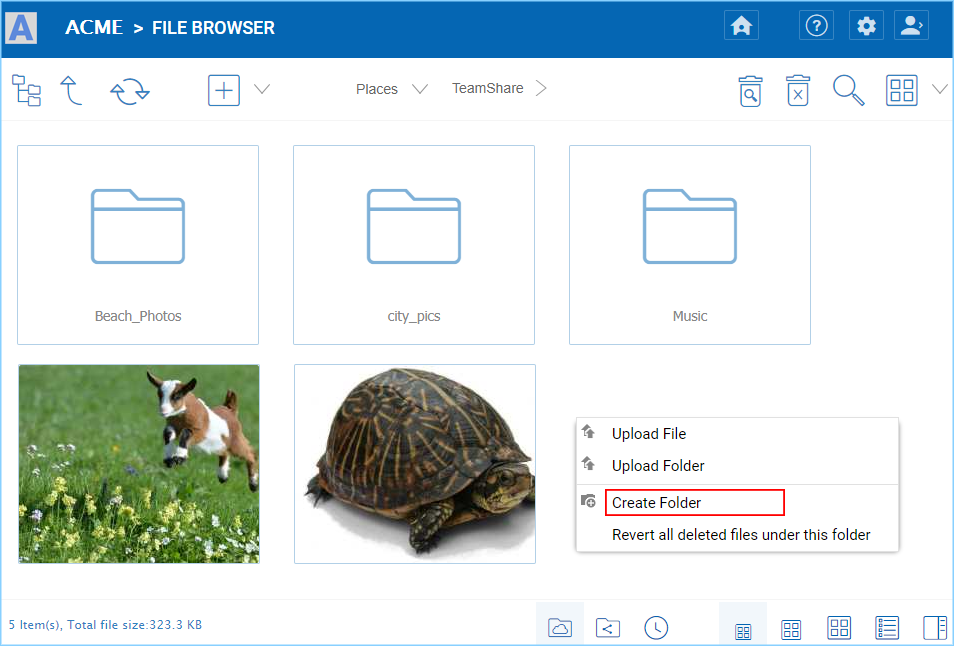 Attaching a Folder From the Client¶
Users can also Attach a Local Folder from their client.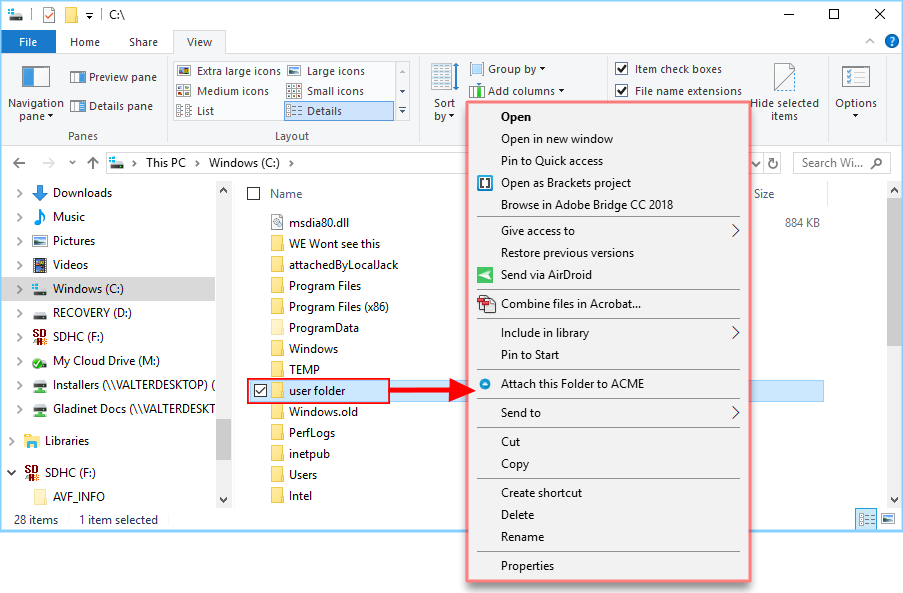 These folders are the local folders from the local PC/Mac that CentreStack users have attached to CentreStack. Once a local folder is attached, a user can immediately access it in CentreStack. CentreStack will maintain the version history of files in the attached local folder. The local folder is also being synchronized with CentreStack ("cloud side").