Tenant Administrator¶
Please reference the Admin Guide for full documentation of the tenant administration. Here we will go over several commonly touched areas for tenant administrators.
Login and Manage¶
After you log in to the web portal, the file and folder view (1) will show important settings and features that can be accessed by clicking the icons in the top right (2). The small down arrow icon (3) allows you to choose different icon sizes or switch to a detailed list view, which gives you access to more information about the files (4), such as versions.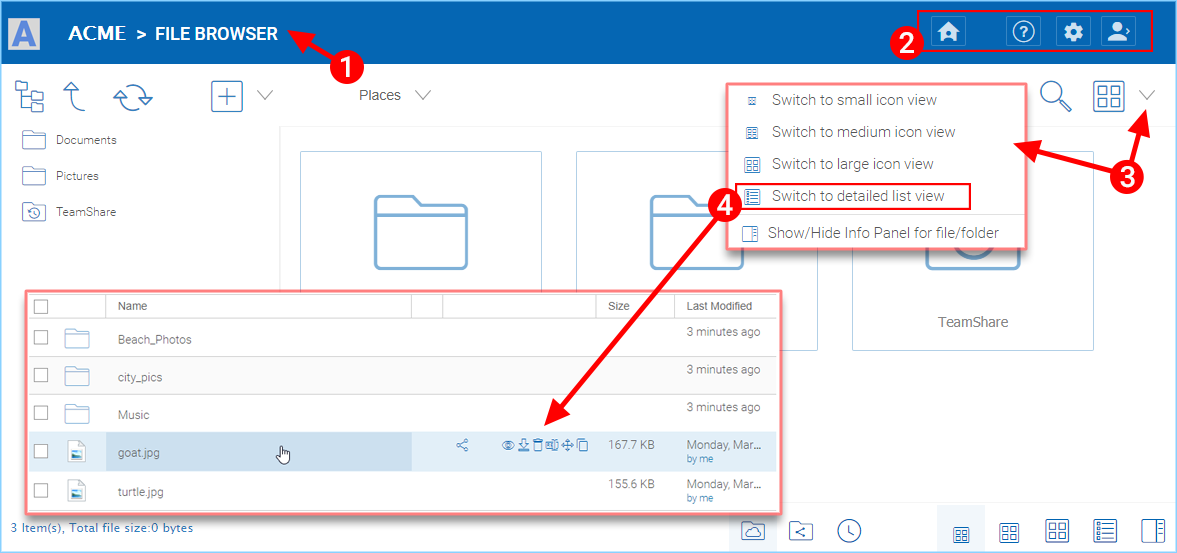 The small user icon (5) gives you access to template settings, connected devices, guest users, notifications storage information, feedback, and client download options. You can also change your password or logout.

The house icon (6) takes you to your dashboard. The "?" icon (7) is for tutorial access. If you are logged in as an administrator, the gear icon (8) goes to the management console, which is where the main capabilities of the Tenant Administrator are revealed. If you are logged in as a non-admin, the same icon takes you to your user settings.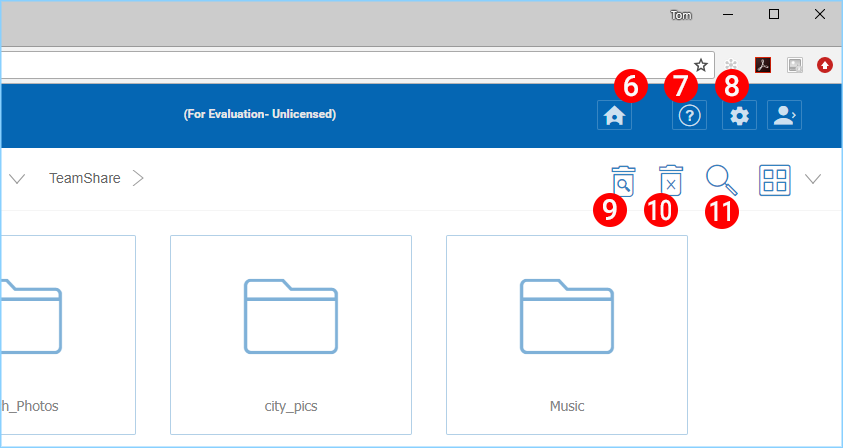 If the small trashcan with magnifying glass icon (9) is visible, you can click it to access deleted files. The trashcan with the "X" (10) allows you to purge deleted files. The larger magnifying glass icon (11) lets you perform searches. The house icon (9) takes you to your dashboard and the