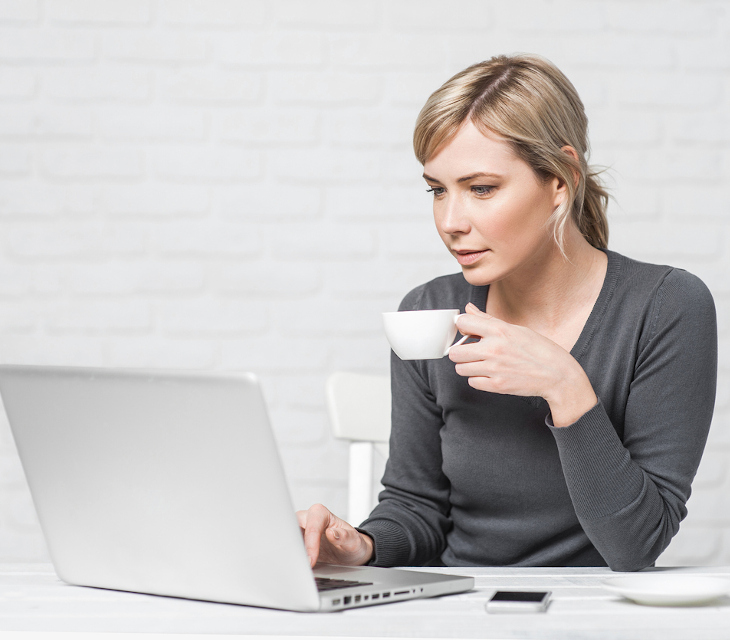 1. Remote Work is Growing
Telecommuting continues to be on the rise. There has been a 44% increase in remote work over the past five years – and a 91% increase over the past decade.
2. Millions of People Work from Home
Approximately 4.7 million employees work from home at least half of the time. That's 3.4% of the total U.S. workforce.
3. Employees Want to Work Remotely
Employees like working from home. Between 80% and 90% of U.S. employees say they want to work remotely at least part of the time – which can only happen if they have remote access to essential files.
4. Telecommuting Increases Productivity
Employees work more when their hours are flexible. Some 85% of workers surveyed say that remote working has increased their productivity – which is great for any company's bottom line.
5. Remote Workers Save Companies Money
Companies save money when their employees work from home. For each half-time telecommuter, a business saves $11,000 per year – which is facilitated when workers can access files remotely.
6. Remote Workers Need Mobile File Access
Employees in a fixed office location are accustomed to accessing key files and data on a company's file servers. Remote workers and employees who travel outside the office need the same access to data and files, no matter where they're located – 81% of employees say they need access to corporate data from their mobile devices. Without access to essential files, remote workers become less productive rather than more and, in many cases, can't complete the work they need to do.
7. Mobile File Access is Necessary for Collaboration
Nearly 83% of workers depend on technology to help them collaborate with others, and mobile file access is essential to remote collaboration. Workers in multiple locations need real-time access to the same files and folders to ensure that they're all working on the same page. Enterprise-wide file sharing enables co-authoring and co-editing of documents for all members of a workgroup.
8. Employees Need Access from a Variety of Devices
Remote and traveling workers do their work on laptop computers, smartphones, and tablets – often their personal devices. Surveys show that 87% of companies expect their employees to use their own personal devices for work, and these employees need to access company files from these same devices.
Use CentreStack for Secure Mobile File Access
CentreStack offers solutions for the two most popular mobile file sharing strategies. Companies can choose to create a self-hosted file sharing solution that maintains data on their own on-premise file servers or create a private cloud server for the widest possible access. The CentreStack team has more than ten years' experience providing file sharing solutions for businesses of all types and sizes. Contact the experts at CentreStack to determine the best mobile file access strategy for your remote workers.
Contact us today to download CentreStack mobile file access for free!